In 2005 year our Company has implemented the Quality Management System consistent with ISO 9001:2000 (currently ISO 9001:2008) Standard. The certification audit was run by Bureau Veritas Certification Polska Sp. z o.o..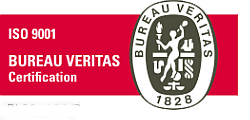 The recertification audit was run in August 2011 and as result, our Company was authorized to hold the ISO Certificate No. PL 11000269/P.
The Quality Management System is applicable to all our activities including design, compilation and implementation of industrial automation systems.
The superior goal of ENERGOSTER ltd. is to meet Customer's expectations in proposed automation systems and to strengthen the ENERGOSTER's image as trustworthy and reliable partner.